Rare Vintage Photos of Lucille Ball's Life at Her Many Homes
Peek inside the actress's longtime Beverly Hills house, beloved San Fernando Valley ranch, and luxe Manhattan apartment.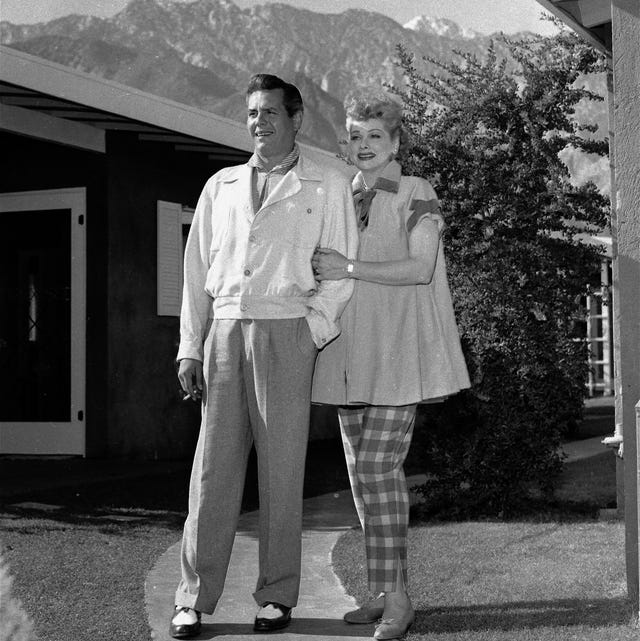 CBS Photo Archive
Getty Images
As the star of I Love Lucy, American actress Lucille Ball is still undoubtedly one of Hollywood's biggest names. Born in Jamestown, New York, she moved frequently throughout her young childhood, as a result of her father's job as a Bell Telephone linesman. After deciding to pursue a career in show business, Ball moved to New York City, then eventually across the country to Los Angeles. It was in California that her career really took off—and so did her experience as a homeowner. Though Ball wasn't one to snatch up real estate like some celebrities today, she did own a few homes throughout her life. Take a peek inside three of them in these vintage photos.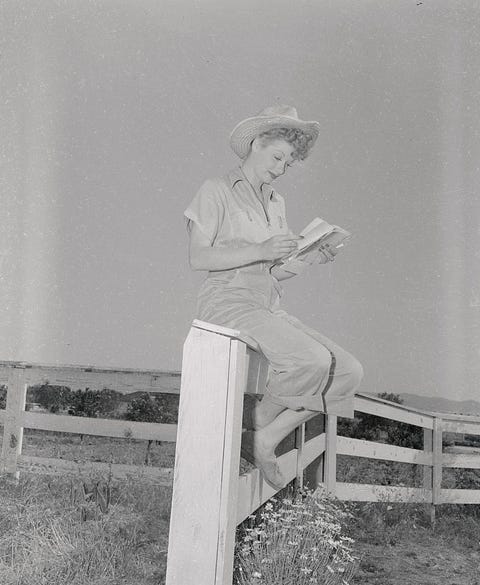 Ball spent the early years of her showbiz career in New York City, before moving to California. After marrying in 1940, Ball and her first husband, Desi Arnaz, bought a ranch in Chatsworth, located in the San Fernando Valley outside of Los Angeles.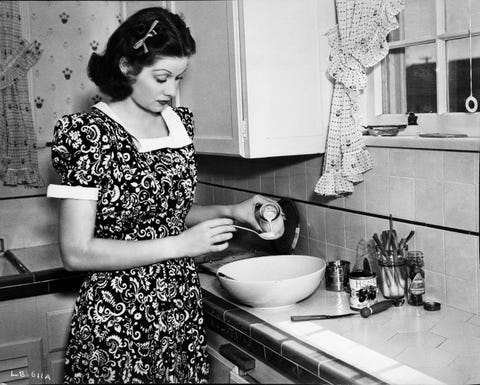 Hulton Deutsch
Getty Images
The five-acre ranch was well-suited to the animal-loving couple, who had a pack of dogs, cats, chickens, a pig, and a cow named the Duchess of Devonshire.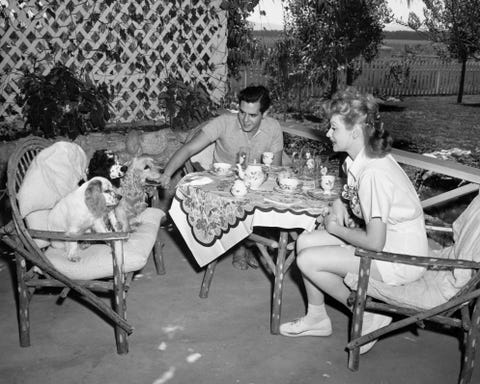 George Rinhart
Getty Images
Ball and Arnaz were particularly fond of cocker spaniels. They had at least two, named Pinto and Taffy.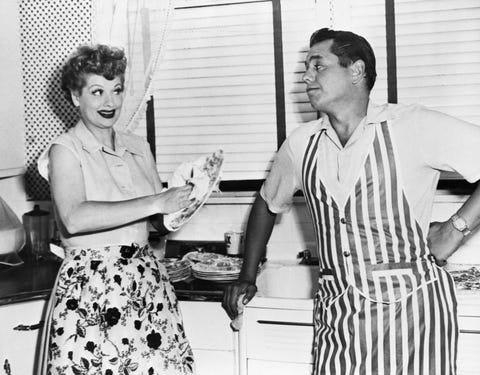 Ball and Arnaz named the ranch "Desilu," a portmanteau of their names that would later also serve as the name of their studio. They considered it their dream home.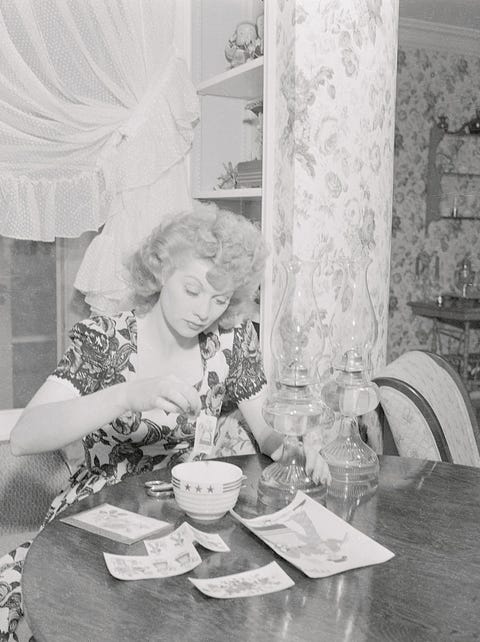 The house, built by acclaimed architect Paul R. Williams, was only partially finished when Ball and Arnaz purchased it. They paid $16,500 for it in 1941.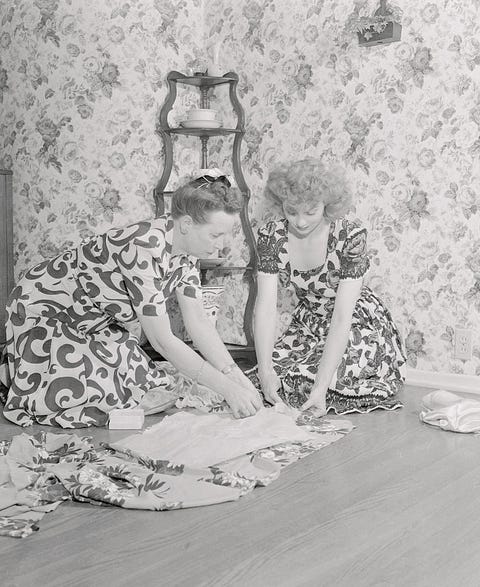 Ball would decorate the house in her signature style, which she once described as "early Victorian" meets "bastard American." She brought her love for frilly decor into her later homes, too.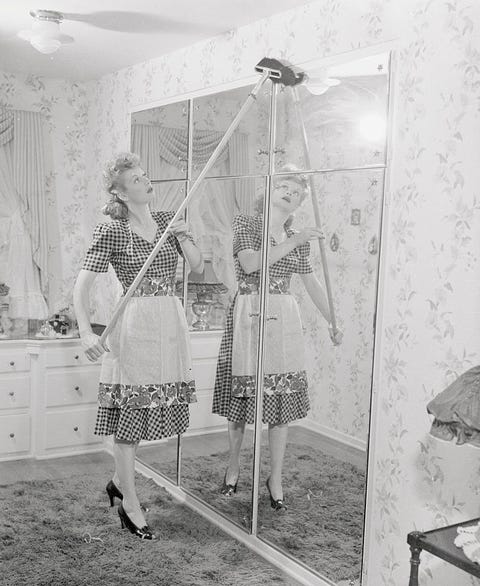 The couple sometimes referred to Desilu as a "dollhouse." Ball poses like a doll in this photo—perhaps a byproduct of her modeling days in New York.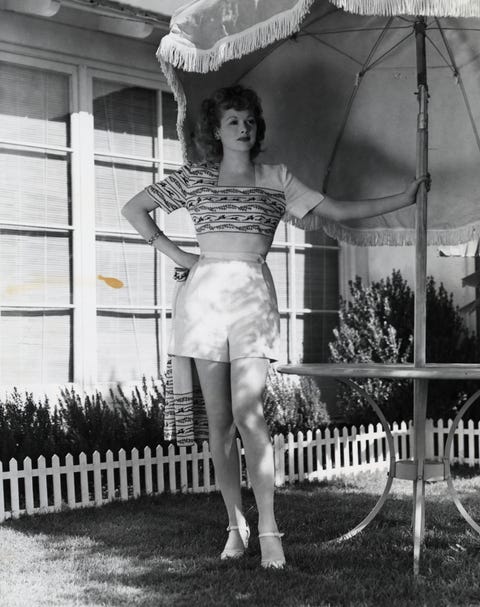 Ball and Arnaz developed the ranch to be a retreat for their Hollywood friends, adding a pool, a guest house, and even a large barbecue pit. Arnaz would reportedly stay in the guest house during the couples' legendary fights.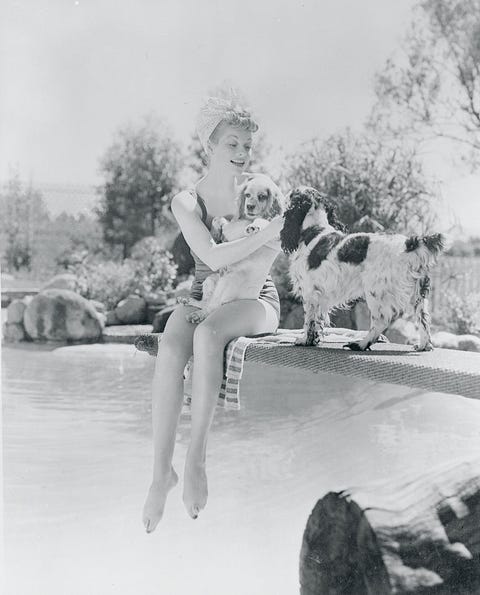 Despite the couple's arguments, Arnaz was known for his grand romantic gestures. For Ball's 30th birthday, he filled their pool with gardenias and serenaded her with 40 friends.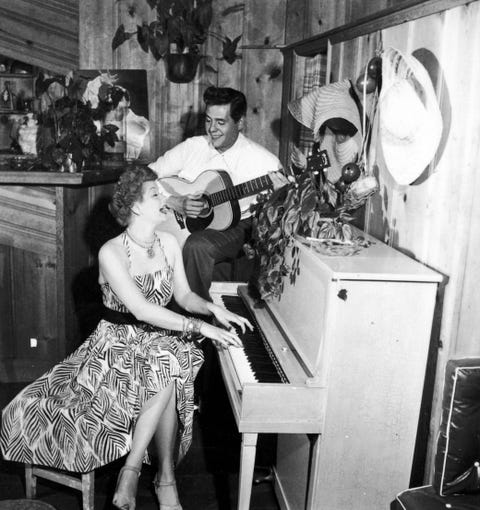 Archive Photos
Getty Images
Given Arnaz's background as a bandleader, the house was frequently filled with music. Ball also had musical talents—she started her acting career as a chorus girl on Broadway.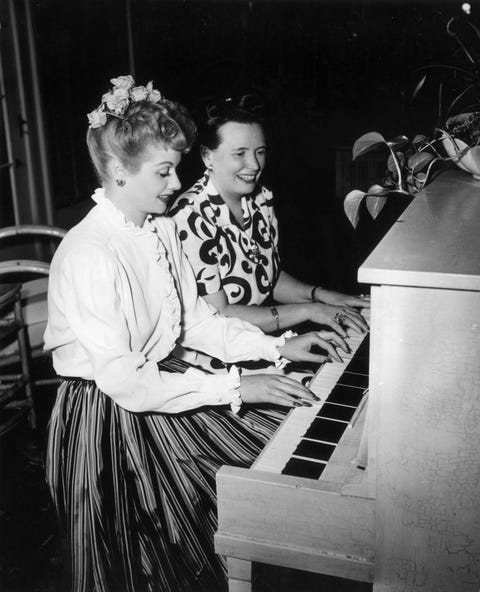 Hulton Archive
Getty Images
In this photo, Ball is pictured playing the piano with her mother at Desilu. The couple enjoyed entertaining family and friends, hosting large parties.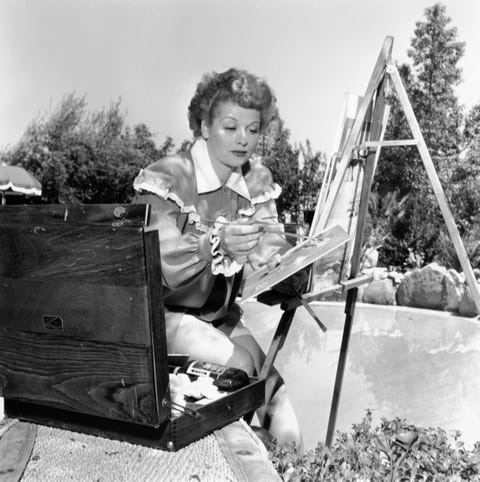 Archive Photos
Getty Images
Ball took up several additional hobbies at home, including painting. She also enjoyed gardening.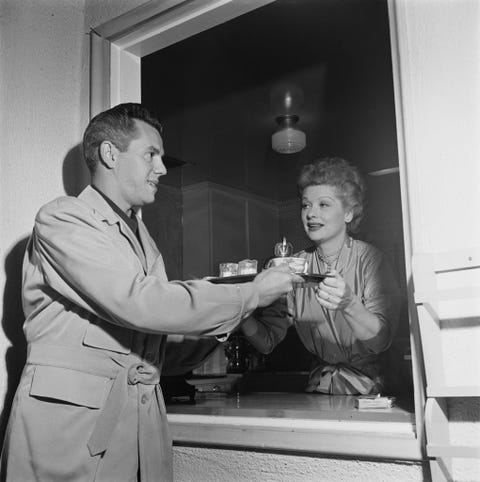 Archive Photos
Getty Images
In the earlier days of her California career, Ball landed leading roles in B-films and supporting roles in A-films before moving into television with Arnaz. The two would commute to Hollywood or Culver City for work from Desilu.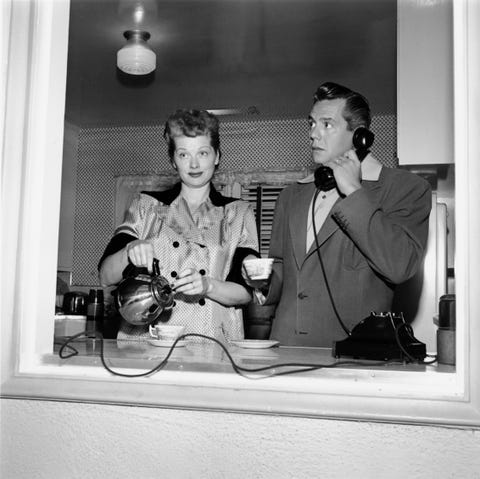 Graphic House
Getty Images
I Love Lucy debuted in 1951, while the couple was still living at Desilu. It would go on to become the most-watched TV show in America for four of its six seasons.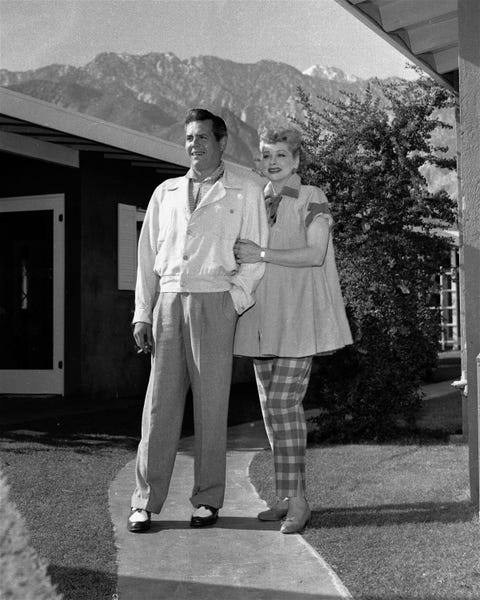 CBS Photo Archive
Getty Images
In 1951, Ball became pregnant with her daughter, Lucie Arnaz. In fact, the pilot of I Love Lucy was filmed while Ball was showing, but it made no mention of the pregnancy.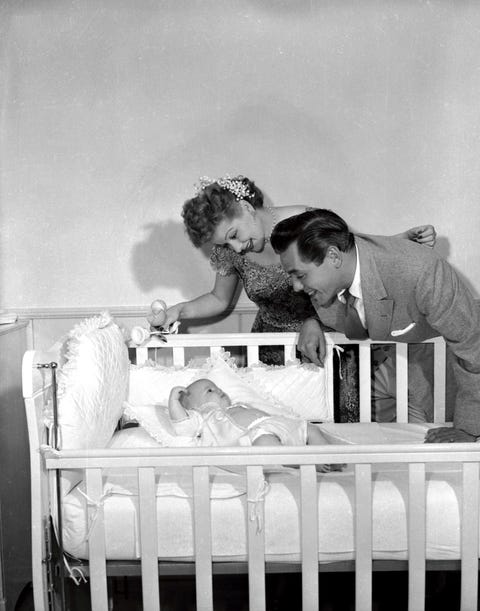 CBS Photo Archive
Getty Images
Ball and Arnaz had three miscarriages before Lucie was born on July 17, 1951.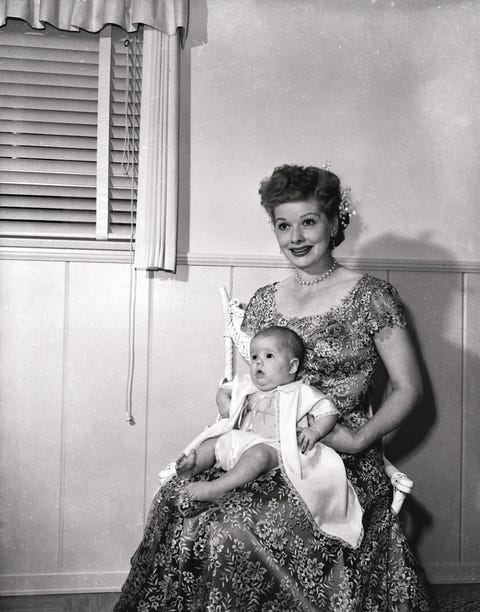 CBS Photo Archive
Getty Images
Lucie would go on to star with her mother in the show Here's Lucy, which ran from 1968 to 1974. Her younger brother, Desi Jr., would also star on the show.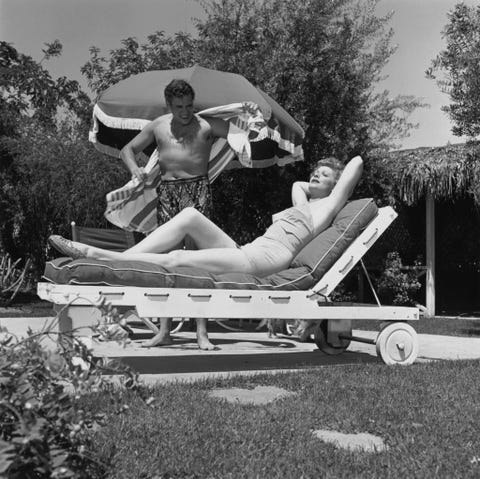 Archive Photos
Getty Images
Despite their growing fame, Ball and Arnaz were able to live a relatively low-key life at Desilu through the first few years of I Love Lucy. That is, when they weren't hosting their lavish parties.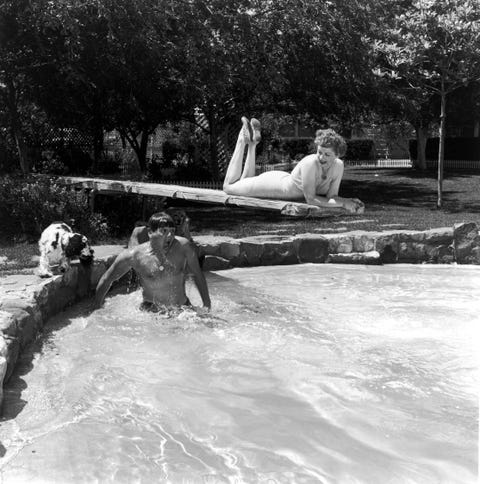 Archive Photos
Getty Images
I Love Lucy's sponsor, Philip Morris, wanted the family to move to New York, which was where most TV shows were broadcast at the time. Not to mention that's where the show was set.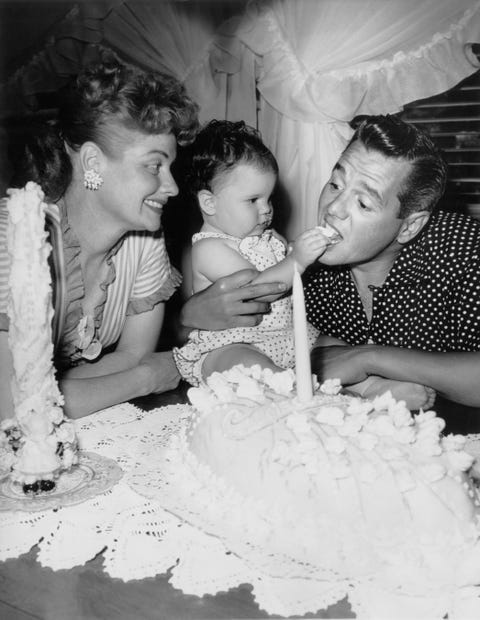 Archive Photos
Getty Images
But the couple refused, choosing instead to take a pay cut to accommodate the extra costs associated with filming in L.A. yet airing nationwide. Their one stipulation: They'd get to keep the rights to the episodes, which ultimately made them millions of dollars.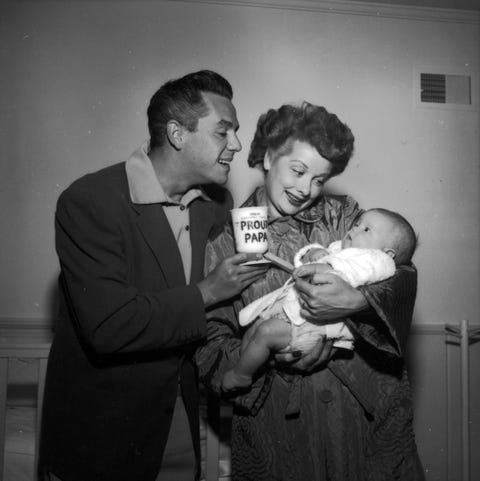 In 1953, Ball had her son, Desi Jr. Her pregnancy was written into I Love Lucy, but CBS, the show's network, would not use the word "pregnant" in the episodes. Instead, Lucy was "expecting."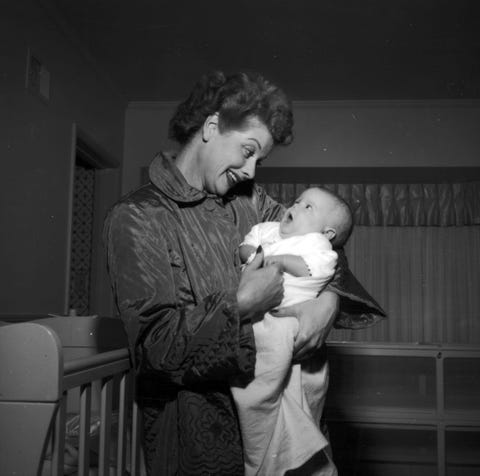 Because Desi Jr. was scheduled to be delivered via C-section, the network knew exactly when he'd be born. They scheduled the episode in which the character Lucy gives birth to coincide with the day that Ball gave birth, boosting ratings.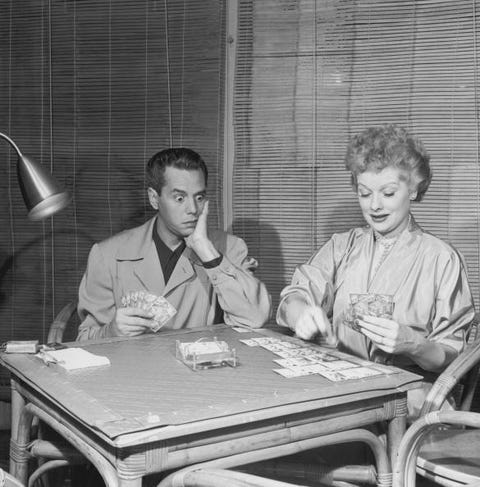 Archive Photos
Getty Images
In 1954, Arnaz reportedly won a vacant lot in Rancho Mirage, California, in a poker game. The couple hired Paul R. Williams—the same architect who designed Desilu—to build them a vacation home there.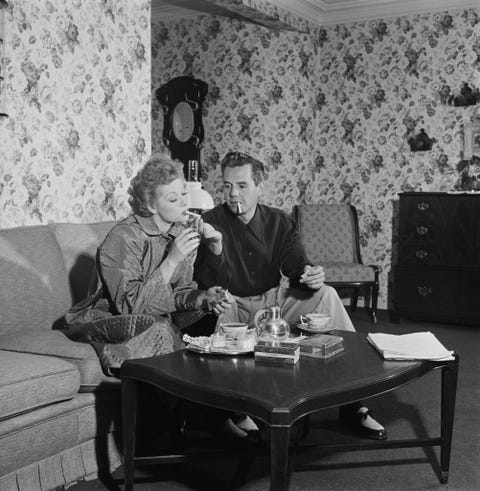 Archive Photos
Getty Images
Eventually, Ball and Arnaz made the decision to sell Desilu. It was purchased by onetime child actress Jane Withers in 1956.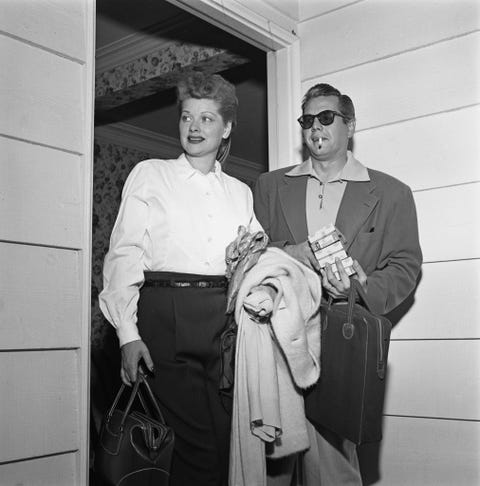 Archive Photos
Getty Images
Though they adored Desilu, Ball and Arnaz needed to move somewhere with more privacy, given their escalating fame. Furthermore, the suburbs began encroaching on their rural ranch, and traffic was making their commute difficult.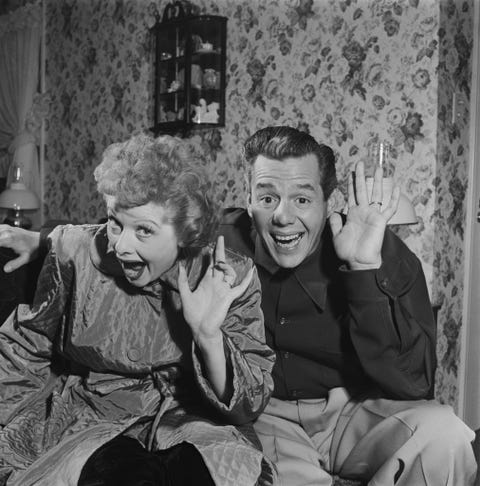 Archive Photos
Getty Images
Even after they left Desilu, Ball and Arnaz continued to visit their old home, driving by just to look at it. According to one story, Ball even entered the home unannounced when Withers was out. Withers returned to find Ball dismayed at her decor choices.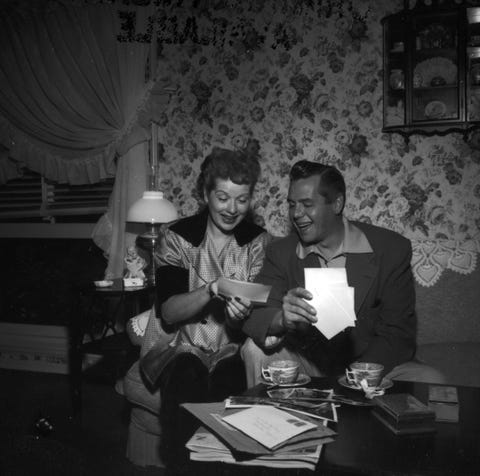 Sadly, Desilu no longer exists. It was demolished in 1976 to the heartbreak of Ball and Arnaz.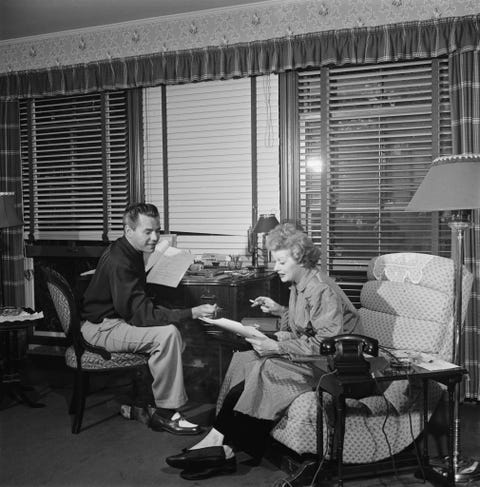 Archive Photos
Getty Images
After leaving Desilu, the couple moved to 1001 North Roxbury Drive in Beverly Hills. The house offered far more privacy, as its yard was walled in.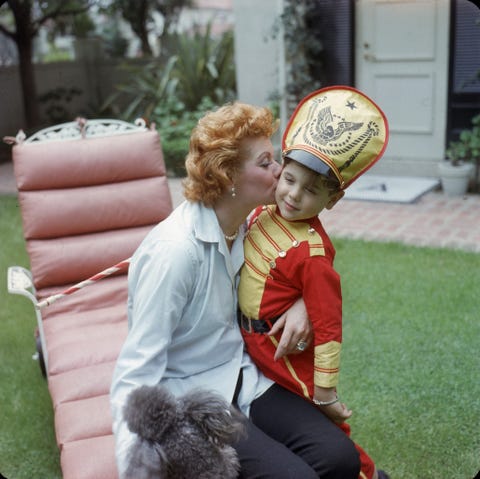 Ball and Arnaz purchased their Beverly Hills home in 1955 for $85,000. They spent six months renovating it, during which time the family lived at the Beverly Hills Hotel.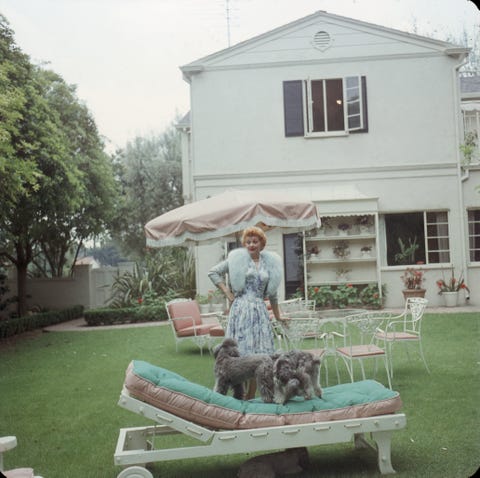 Ironically, the exterior of the home was used in an episode of I Love Lucy before the couple purchased it. It served as the fictional home of actor Richard Widmark.
This content is created and maintained by a third party, and imported onto this page to help users provide their email addresses. You may be able to find more information about this and similar content at piano.io